Hooplita Terracotta
Open media in modal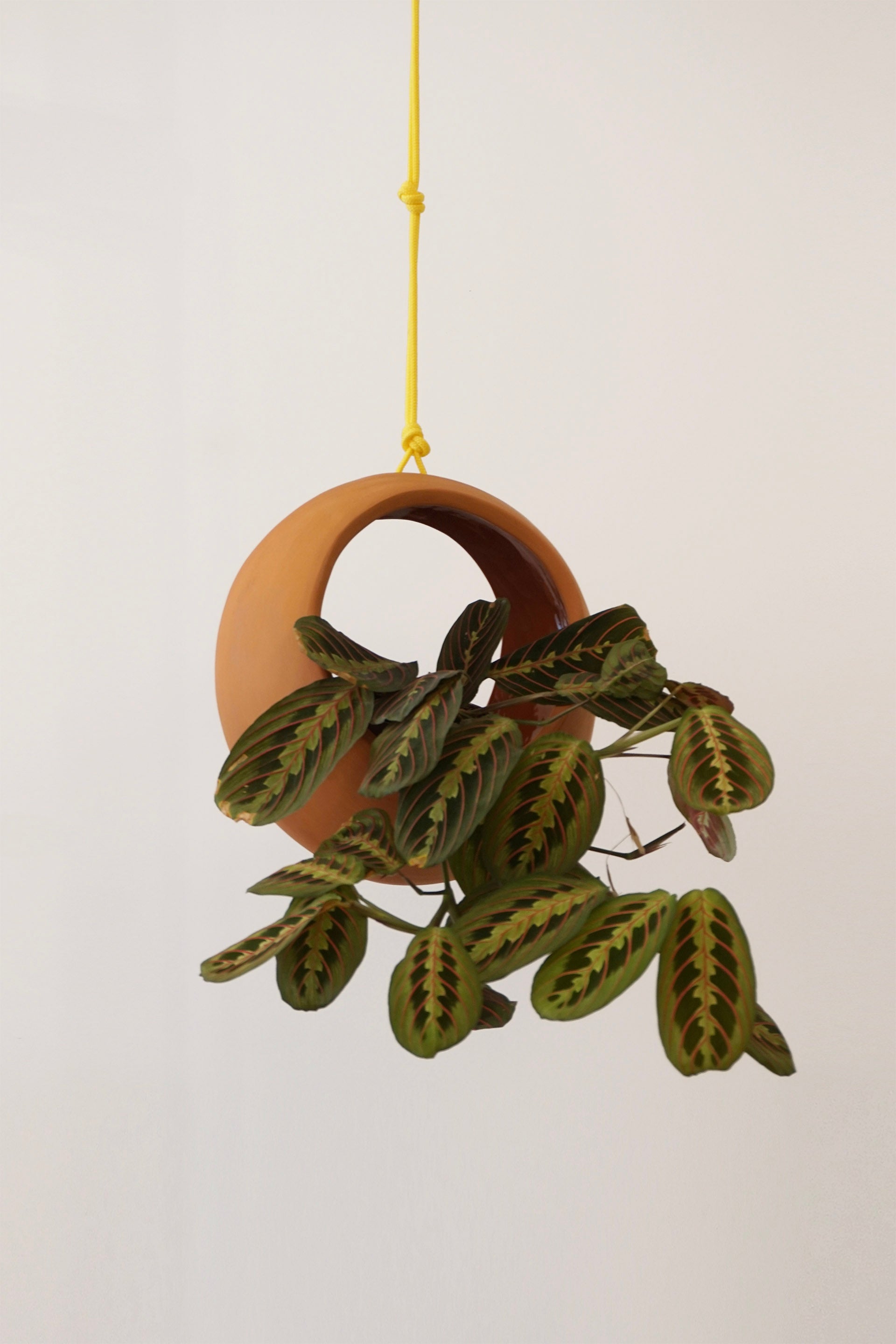 Open media in modal
Description

The smaller version of hanging planter, for when space is limited or to add a variety of levels to your plant displays. Looks stunning when grouped with other hanging planters.

Safety Information - this item should be securely hung with sufficient load bearing and with safety in mind.

We recommend using Paracord 8mm (or stronger load bearing) to suspend this product.

We advise not adding more than a combined (plant, soil, plant pot, water) total weight of 2.5kg to the planter.

Composition: Terracotta Clay, glazed inside

Care: Wipe with a damp cloth (water only). 

 
CARE

PLANTERS: Like all terracotta, ceramic and clay products are susceptible to cold weather. This means during cold weather months you should exercise special care for your products. We suggest bringing it into an environment where the product won't be damaged by frost or freezing.

TABLE TOP: Wipe with a damp cloth only. Not diswasher safe. All of our table top items are glazed with food safe glaze. However, some food may stain or mark the unglazed exterior parts of our ceramics if not cleaned with care.

CASA MAYO PARACORD PRODUCTS: Hand or machine washable. May shrink slightly after first wash.